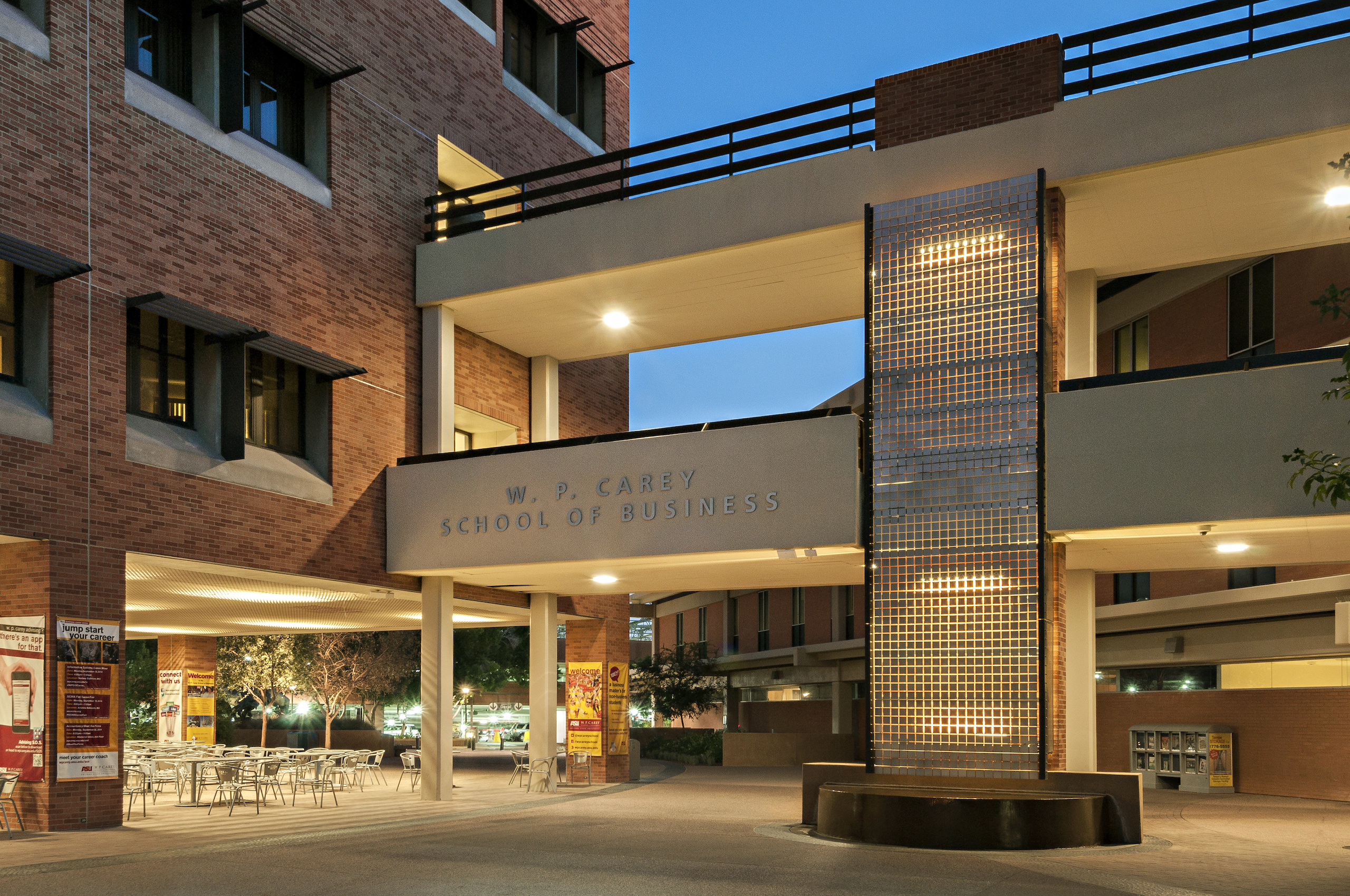 New assistant professors bring diverse perspectives to IS department
Four new assistant professors come to W. P. Carey this year from different countries, bringing their unique cultures and backgrounds.
By Jenny Keeler
These tenure-track assistant professors are relied upon to advance the department's research efforts.
"Our four assistant professors come with diverse backgrounds and research interests and add to our already strong research portfolio," says Pei-yu Chen, chair and professor of information systems. "As the new kids on the block, their research excitement helps accelerate the knowledge creation within the department and discipline."
Here's a look at the experiences and research interests of the newest faculty members.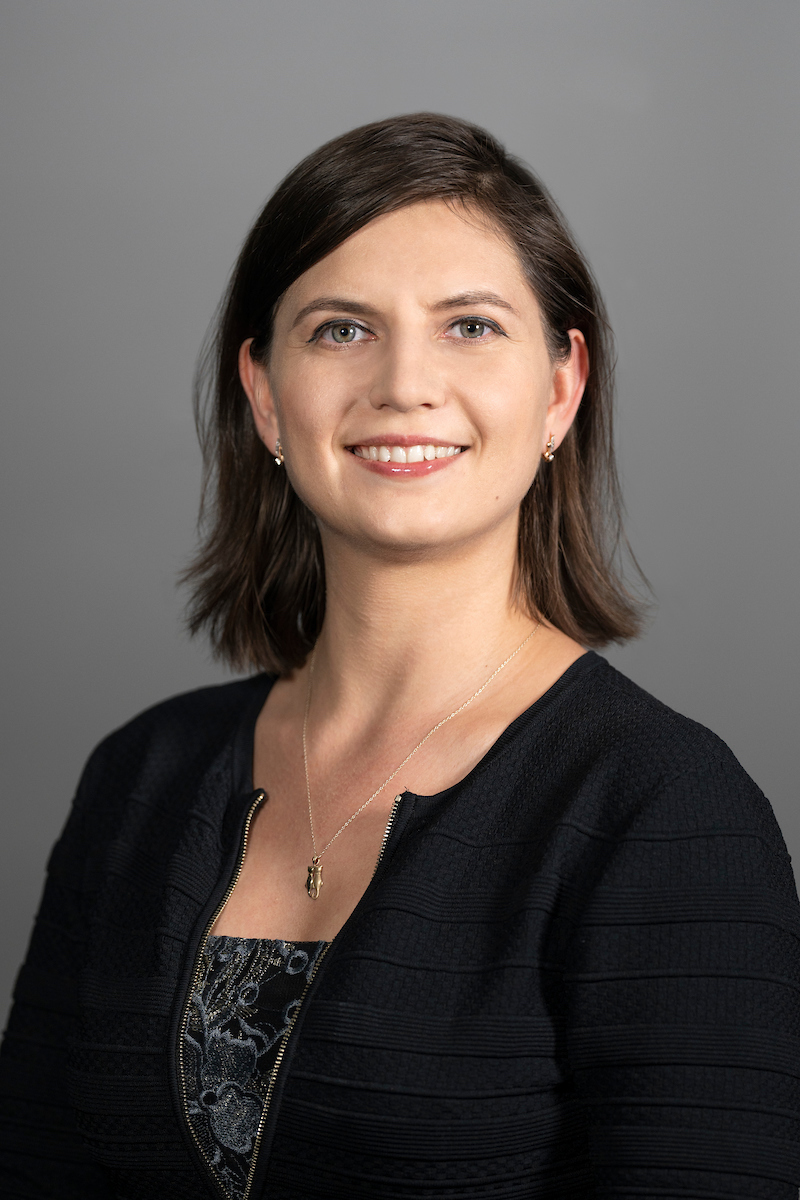 Women are gaining traction in STEM careers. Data from the Integrated Postsecondary Education Data System reported that women represented 45% of students majoring in STEM fields in 2020, up from 40% in 2010 and 34% in 1994.
Those statistics inspire Katsiaryna Siamionava, a new assistant professor in the W. P. Carey information systems department. She hopes to encourage more women to pursue careers in technical fields like business data analytics.
Siamionava will be teaching deep learning applications in business to grad students in the MS-BA program. She focuses on providing a cutting-edge curriculum with solid experiential learning to best prepare students for the job market.
"Experiential learning is at the core of my teaching philosophy," she says. "I am looking forward to offering students hands-on experience with the latest tools as a part of my teaching efforts."
The most rewarding part of this profession is when a student tells Siamionava that her course helped them land a job. Siamionava recently graduated from Georgia Tech with a PhD in information technology management. She received several awards, including the Ashford Watson Stalnaker Memorial Award for Ph.D. Student Excellence in 2020 and Management Graduate Teaching Assistant of the Year Award in 2017.
Research is also a significant focus of Siamionava's. She uses large industry datasets to answer strategic questions about how companies should use technology to interact with customers. Topics of interest to Siamionava include mobile app adoption and the effects on customer engagement and retention, as well as customer satisfaction with service chatbots.
"I'm passionate about actionable and applicable research, and I have a great interest in forming research collaborations between the academia and the industry," she says.
Siamionava, originally from Minsk, Belarus, in Eastern Europe, is adjusting well to the Arizona desert. She's set her sights on hiking the Grand Canyon rim to rim.
Pascal Nitiema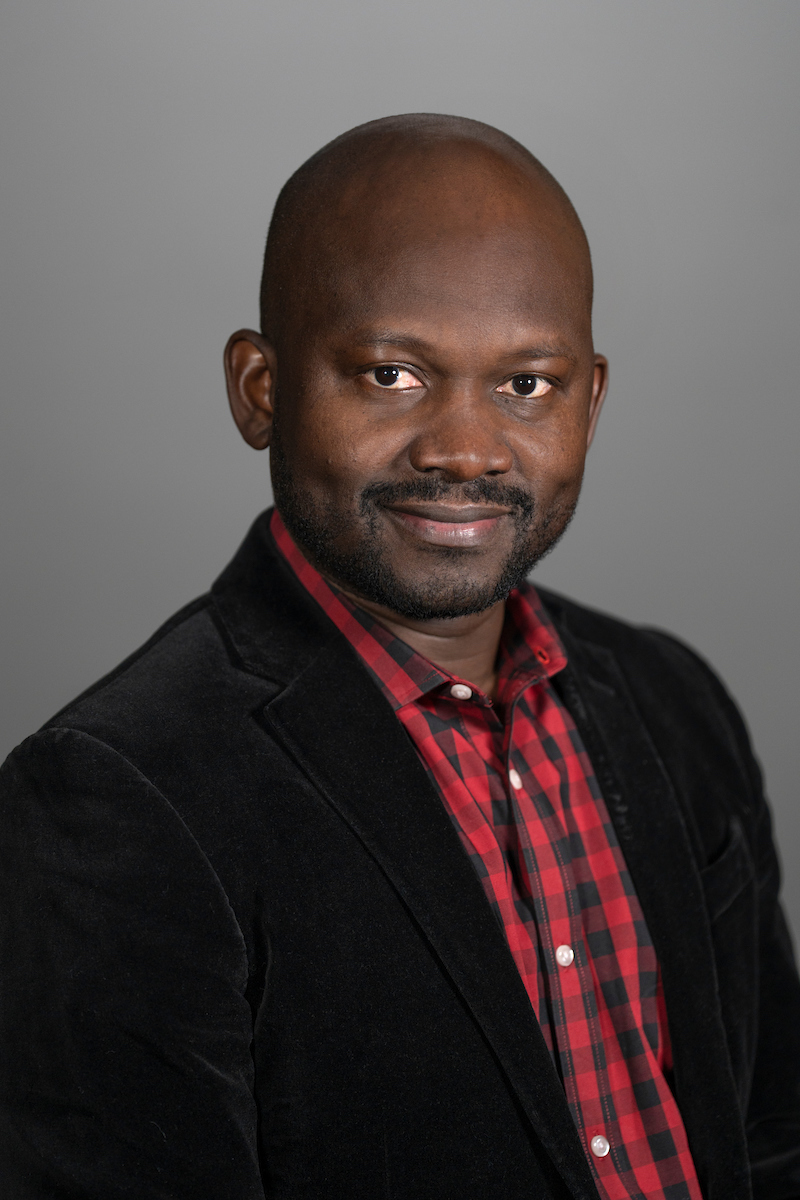 Pascal Nitiema is a practicing physician turned professor.
He began his career in medicine in his home country of Burkina Faso in Africa. Then, he moved to the U.S. to pursue a graduate degree in public health and epidemiology. While working as a research biostatistician in the College of Medicine at the University of Oklahoma Health Sciences Center, Nitiema became aware of the importance of building information systems suitable to health care data. He says that medical professionals can use well-built data repositories to improve the quality of care and foster medical research and evidence-based medicine.
Nitiema says the current development of AI applications for disease screening, medical diagnosis, or selection of treatment options for patients are examples of the use of data repositories for medical research.
Nitiema plans to share his unique health care and information systems perspective with his students. In the classroom, he'll focus on health information systems, machine learning, business intelligence, and visual analytics.
Nitiema looks forward to getting to know his students and helping them shape their interests and opportunities as they move along their career paths.
"The fun part of being a teacher is the interactions with students, getting to know them, learning from them, especially in a diverse environment like Arizona State University," he says.
In his free time, Nitiema is a big sports fan. His favorite teams are the Pittsburgh Steelers and the English Premier League Club Arsenal.
Tian Lu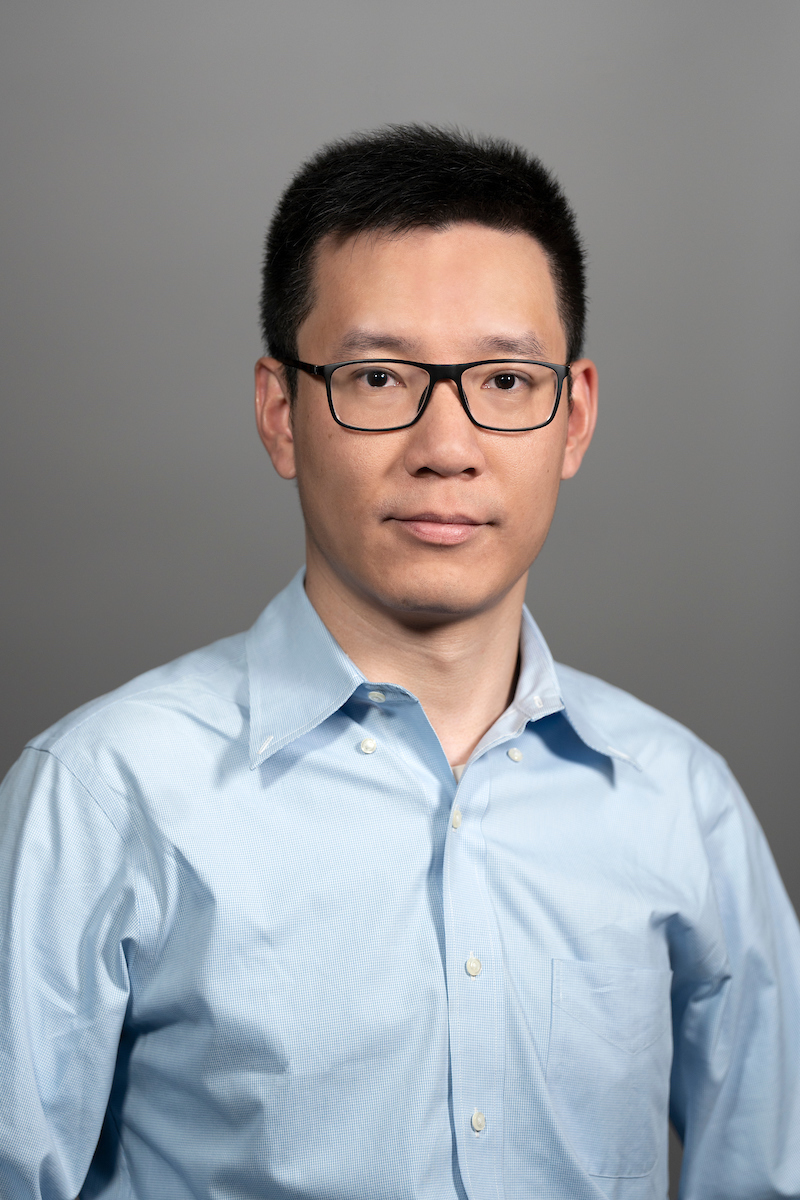 As a new tenure-track assistant professor in the department of information systems, Tian Lu is focusing his research efforts on human and artificial intelligence collaboration and the issues arising from those interactions in diverse contexts.
"My research interests lie in dynamically learning the interaction between humans, algorithms, and IT applications, and thereby making adaptive decisions," he says.
Lu has led several research projects regarding the impact of big data and AI. He's also studied ways to find practical solutions to improve economic and social welfare in emerging business models, such as fintech, the sharing economy, e-commerce, and health care.
While research is a critical aspect of the new job, Lu also looks forward to supervising and collaborating with PhD students.
"My favorite aspect of working with students is that they are all talented and diligent, so we can always come up with excellent and doable research ideas," he says.
Lu, originally from China, was a postdoctoral research fellow at Carnegie Mellon University in Pennsylvania and a research fellow at the University of Texas at Dallas. Lu is grateful for their travels and diverse experiences, as they've offered him some unique insights.
Outside the classroom and the lab, Lu is a big sports fan, any sport — table tennis, badminton, volleyball, basketball, football, figure skating, and curling. He's also an avid reader. The book on his nightstand is "Tap: Unlocking the Mobile Economy," written by Professor Anindya Ghose.
Julian Lehmann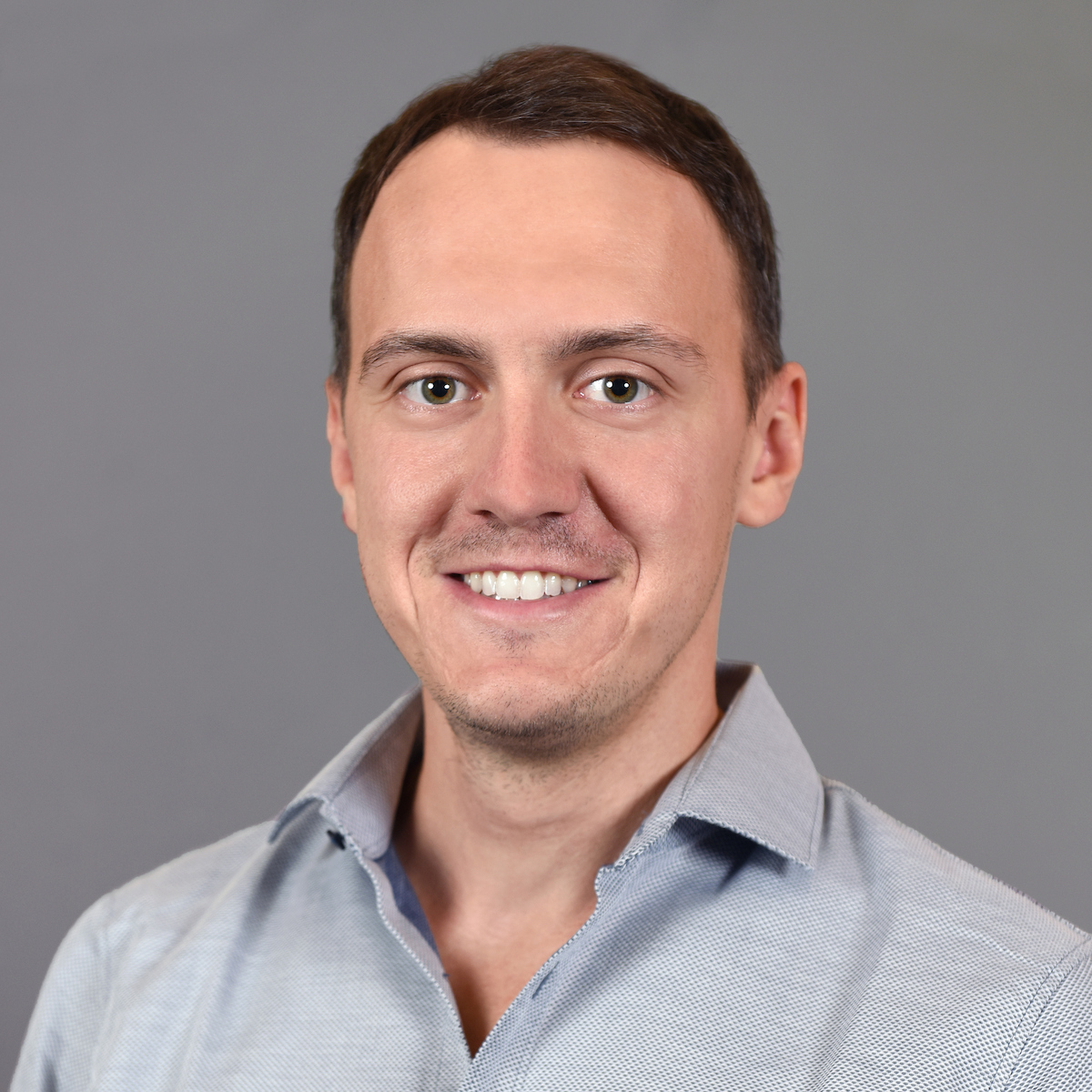 The information systems field is fast-moving. New technology, radical new business ideas, and inventions emerge almost daily, shaping how people interact and companies create value. That's the most exciting part about the industry for Julian Lehmann.
"As IS researchers, we are lucky because we're at the forefront of how technology impacts society," he says. "We can shape the way technology is perceived and appropriated."
Lehmann will focus on researching how firms create strategic value from digital technology in his new role as an assistant professor in the IS department at W. P. Carey. He'll also teach CIS 565, a course focused on artificial intelligence in business and the implications for operations and value creation as they adopt AI.
"What I like about working with students is when they bring in their real-life experiences to fill the concepts we teach them," he says. "Jointly exploring how theoretical concepts enable them to better make sense of the world around them, to me, is one of the most rewarding aspects of teaching."
Lehmann is originally from a small town near Moenchengladbach, Germany, near the Dutch border. Before coming to ASU, he was an assistant professor of digital innovation at the KIN Center for Digital Innovation at Vrije University Amsterdam, The Netherlands. He earned a PhD from the University of Cologne, Germany.
Both cities, Lehmann says, have thriving start-up ecosystems. He feels the same about the tech ecosystem in Tempe, Arizona, and the surrounding Valley.
"I look forward to connecting with the local business community, as there is a tremendous influx of talent and firms from exciting industries," he says.
Lehmann enjoys spending time with his wife and four children outside the classroom. He is usually in front of the barbeque, where he spends countless hours slow cooking a variety of cuts.