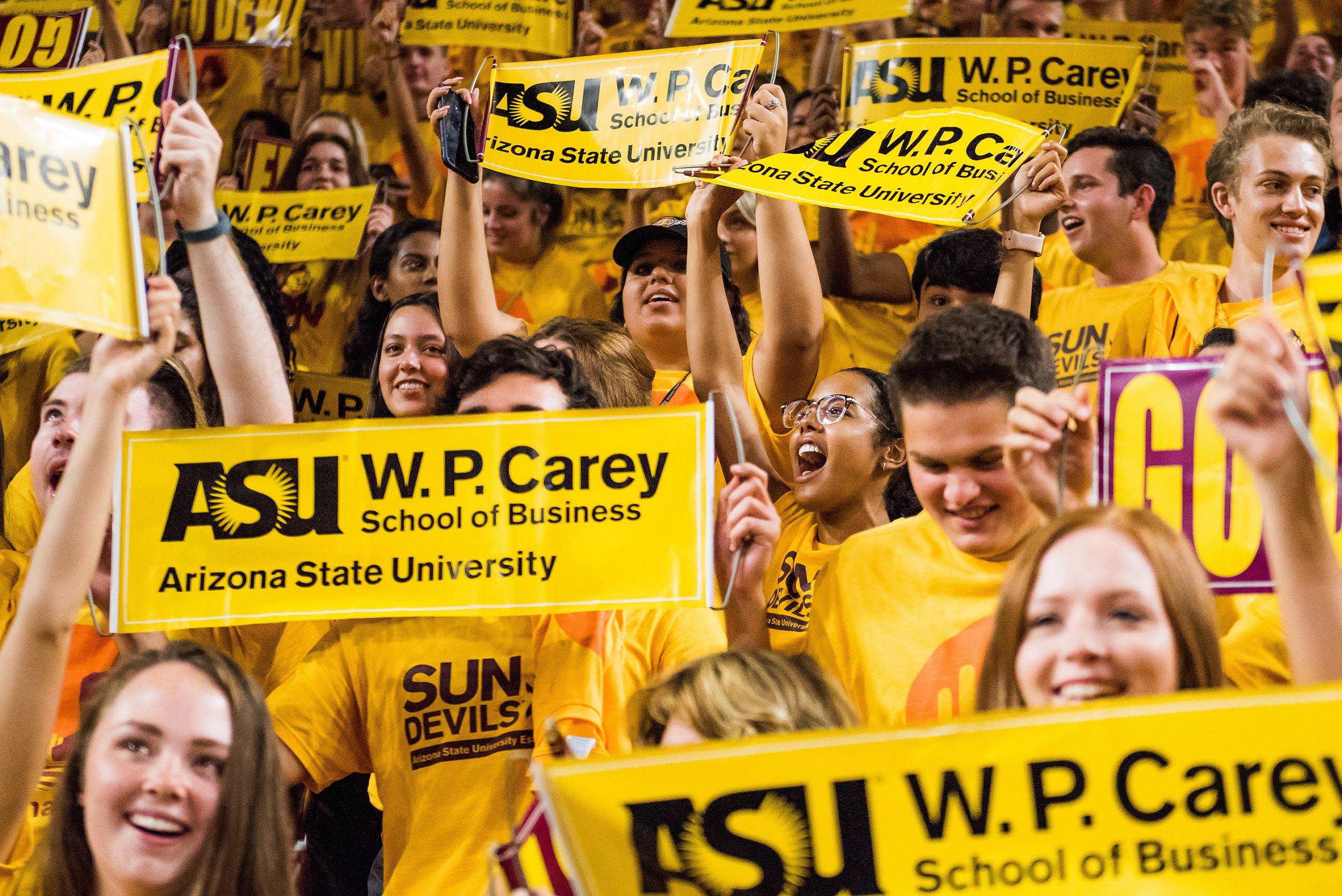 Stay or stray: Which behavior strengthens online communities?
There are more groups and more goods for online community knowledge-sharing.
By Betsy Loeff
There are more than 52,000 students at Arizona State University. If you're a student now, do you know all your classmates? If you're a former student, could you name your fellow grads? Come to think of it, did you even know all the other kids in your high school?
Of course not. Chances are, you only knew your immediate classmates, just as most people in large organizations only know their immediate colleagues. That's one reason why companies can benefit from online communities in enterprise social media systems. While some well-known communities help external customers connect to experts inside a company, employee-only communities help workers reach beyond the cube next door and access far-away colleagues who could answer questions or offer advice.
Since participating in online communities can be time-consuming, many believe that when a person starts spending time with a secondary group, participation in his or her focal community suffers.
Professor of Information Systems Bin Gu challenges that view. His research shows that, under certain circumstances, employees who participate in multiple communities may be more knowledgeable and valuable contributors to their home communities in the end. It all depends on whether that home community is closely knit as well as how able the employee is to bring back information unknown to his home-community peers.  
The 'in' crowd
The type of online communities Gu studied are employee- and contractor-only sites, not the external sites that companies use to bolster customer service, engagement, and loyalty. "Online communities are the places where professionals or employees of a company can get together and discuss issues, typically around a specific topic," says Gu. His research centered around the online communities of a large oil and gas company that uses online communities for knowledge sharing.
For this company, online communities are highly organized, monitored, nurtured, and vital. The firm establishes the online communities by functional areas, such as accounting, geology, excavation engineering, offshore drilling, human resources, and more, plus it appoints managers to encourage and facilitate discussions. Each year, the company also runs an annual contest to see which question-and-answer exchange delivered the most financial benefit over the past 12 months.
To explain why knowledge sharing via the digital discussion is so beneficial, Gu references the operations of an offshore drilling platform. "If something stops the drilling process, it becomes very costly for the company," he says. "Every single day, it costs them from $50 million to $100 million to operate a well."
Should that pricey production delay occur, engineers working on the drilling platform can ask a question on the discussion board and get the answers they need to fix the problem from colleagues miles away, he notes. "For this company, knowledge sharing is not just water-cooler chatter. It is something quite significant in terms of saving money and advancing production. The company spends a lot of effort on these knowledge-sharing assets," Gu adds.
In the know
The value of online communities lies in the acquisition, sharing, and generation of knowledge. But, you can't have that unless members are actively engaged and participating in the give and take. That eats up a lot of time, which is why community managers often are protective of their membership. "Generally, people prefer a member not to go to other communities," Gu explains. He says that community managers assume members have limited time and attention for exchange and time in another community means less time for the home or focal community.
However, Gu found there's a trade-off. Yes, a community participant might have less time for her focal community if she's visiting other groups, but she also might pick up knowledge people in her focal community don't have, knowledge she wouldn't have gained without straying beyond her cohort.
What determines whether that excursion beyond the focal community will deliver value? Gu's studies concluded that two conditions are necessary for a multi-community activity to pay off: bridging and bonding.
"Bonding is the degree to which people interact with each other and the intensity of their interaction," Gu says. "Someone asks a question, someone else answers, someone else adds further discussion points, someone clarifies, someone points to other avenues for finding the information: This is very important in the knowledge generation and merging process. Knowledge only generates through this interaction."
Bonding is what makes people share knowledge, but external discovery is what enables members to bring new knowledge into the fold.
Crossing that bridge
Bridging is the term used when members of a community get connected to other communities. By following multiple communities, a person is likely to pick up information that may be helpful to his or her focal community. "For example, an engineer in the extraction group could also be a member of the geology community," Gu says. "Then he can become more knowledgeable and bring that back into his home community."
This mechanism for adding insight is mainly powerful only when only a small number of community members bridge the gap between one community and another. That is the value of the connections between communities decreases as the number of shared members rises. Why? Because the more members two or more communities have in common, the more likely it is that the knowledge exchange will contain redundant information.
When connections are sparse, there are abundant opportunities for one or two actors to bring more value to the focal community. "Our findings show you need both — bridging and bonding — if you want your communities to become the center of knowledge flow," Gu says.
"A member can belong to other communities, but he will only contribute and bring knowledge back to his home community if his home community has high internal bonding," he continues. "That means people in the home community are interested in each other and add to the discussion. Then the knowledge gained from the outside will be brought back home and solve real problems."
Tighten those bonds
For managers looking to encourage knowledge sharing through online communities, Gu says, "you want your members to participate in the other communities because they gain knowledge."
But, he adds, the real trick is fostering bonding within a community.
The firm Gu studied has very active, well-bonded communities, in part because leadership invests in the communities and works on strengthening those bonds. "The firm periodically organizes team-building activities within each community," Gu says. "People work on a common task and get to know each other, and that's a way to build high internal bonding."
The firm also runs an annual contest to see which communities and participants saved the most money for the company. Then, those participants earn rewards and acclaim in employee meetings and internal communications vehicles. "That's why the employees are very active," Gu says.
The popularity of the communities shows in corporate participation rates. More than 80 percent of employees are signed up for a community, and some 60 percent actively participate.
Those who do participate offer ideas that have proven to be highly advantageous to the firm itself. Based on input that comes during the annual contests, firm leadership has been able to quantify the money saved because of answers shared via digital discussion groups. Gu says the total runs in hundreds of millions of dollars. "They've saved huge amounts of cost."