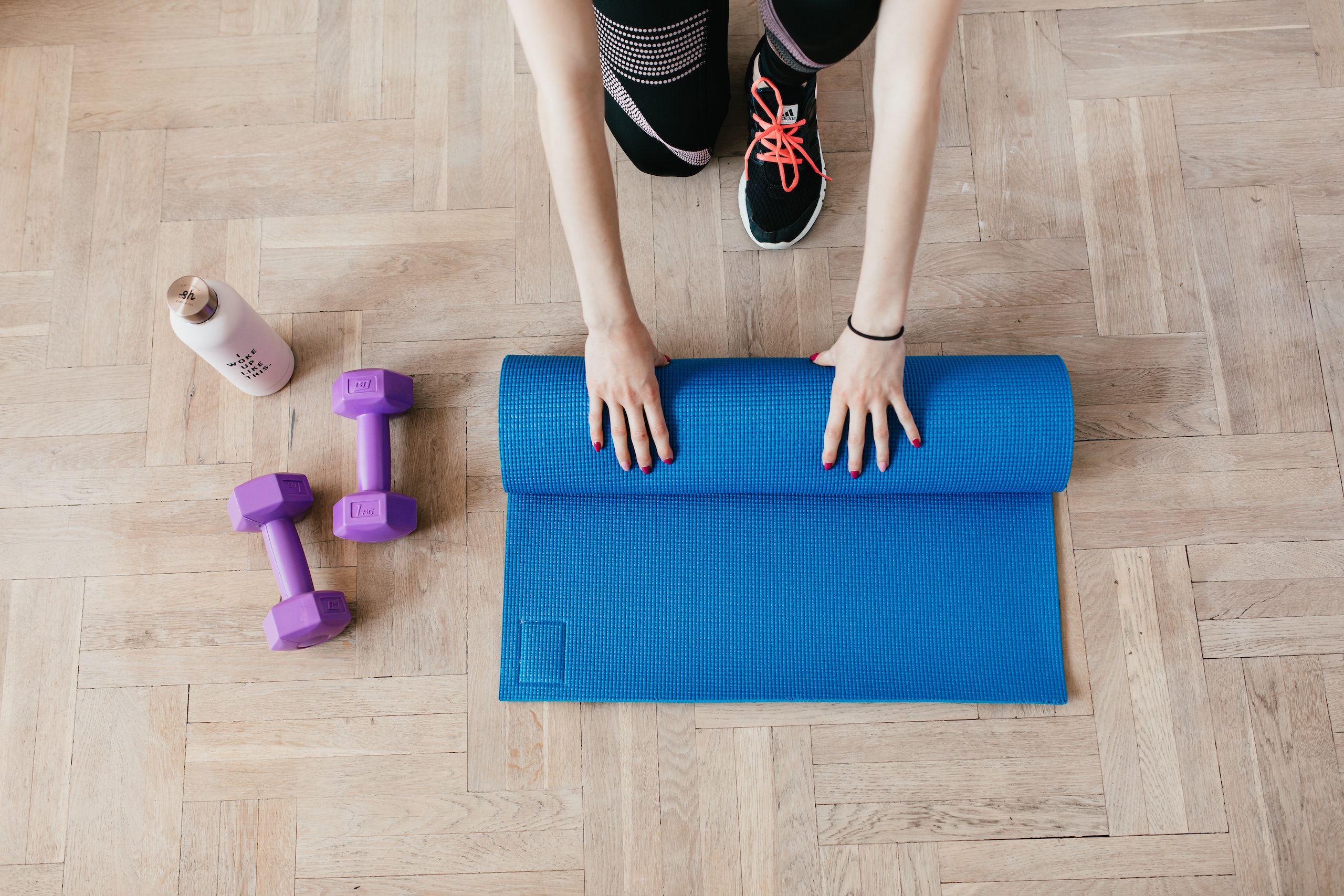 Alumna gives women functional fashion for fitness and well-being
ASU alumna creates functional active wear that empowers women in their fitness and well-being goals.
Do you feel like you don't belong? Go to the gym.
Emma Vollrath (BA Business Administration '21) did, but not only to work out. She went to train women clients to help them feel better mentally and physically.
"I had been moving around schools for a while in Southern California, but never felt like I belonged anywhere," explains Vollrath. "So I moved back home and became a personal trainer with the National Academy of Sports Medicine."
While employment of fitness trainers and instructors is projected to grow 15% by 2029 — much faster than the average for all occupations, according to the U.S. Labor Department — it was Vollrath's clients who drew out her entrepreneurial bent.
"It wasn't until I heard my women client's concerns with body image and mental health that I was inspired to make something that could help them," she says.
Starting a business to help women feel better about themselves seemed impossible, Vollrath says. Today, she's the founder and CEO of the up-and-coming athleisure brand Emma Lou the Label.
W. P. Carey news caught up with Vollrath to learn more about her journey from personal trainer to activewear innovator.
Question: How did you get started with Emma Lou?
Answer: I wanted to make athleisure that helped women feel good inside and out, as well as improve their mental health. That's where the idea of a sweat-enhancing waistband came to mind. I focused on what my women clients said they wanted.
Q: Did you have an experience with an ASU alum that helped your development?
A: I decided to enroll at ASU because it was entrepreneurial-friendly. I read an article about someone who had completed their business degree online. I was intrigued because of how flexible the courses were. Plus, there are lots of notable entrepreneurs who have graduated from ASU and I wanted to be a part of that community.
Q: How has the W. P. Carey School of Business influenced your journey?
A: Getting to learn and finish courses at my own pace has been extremely helpful while running a business. And the fact that the courses are relevant to business owners today has been beneficial. A highlight for me was taking the marketing courses because I learned things about the back end of marketing that have been influential, especially when putting out a new product or setting up ads. There are many moving parts, so it's important to know the fundamentals of a business.
Q: What's your advice for others wanting to turn a hobby or craft into a second job or career?
A: Once you find something you enjoy, see if you can find a way to monetize it. There are so many sales channels you can use to share your service or product with others. And once you find your niche, you realize that people need what you created. You can always start selling from a shopping-based app or website to test the waters.
Q: What aspects of your W. P. Carey education still apply today and helps you with your activewear brand?
A: I still use what I learned from the educational psychology classes. I loved learning how to become a better leader, and how we can train our minds to become more motivated.
The W. P. Carey marketing and educational psychology courses will continue to serve Vollrath into her entrepreneurial career, especially as she releases new athleisure sets. "I love how simple the Toby Set is and you can wear it with whatever accessories you want," she says, "but a lot of my favorite pieces haven't been released yet, so I can't wait to share all the capsules I've been working on."
According to the Labor Department, "As businesses, government, and insurance organizations continue to recognize the benefits of health and fitness for their employees, incentives to join gyms or other types of health clubs are expected to increase the need for fitness trainers and instructors" — and the need for activewear by Emma Lou the Label should follow.