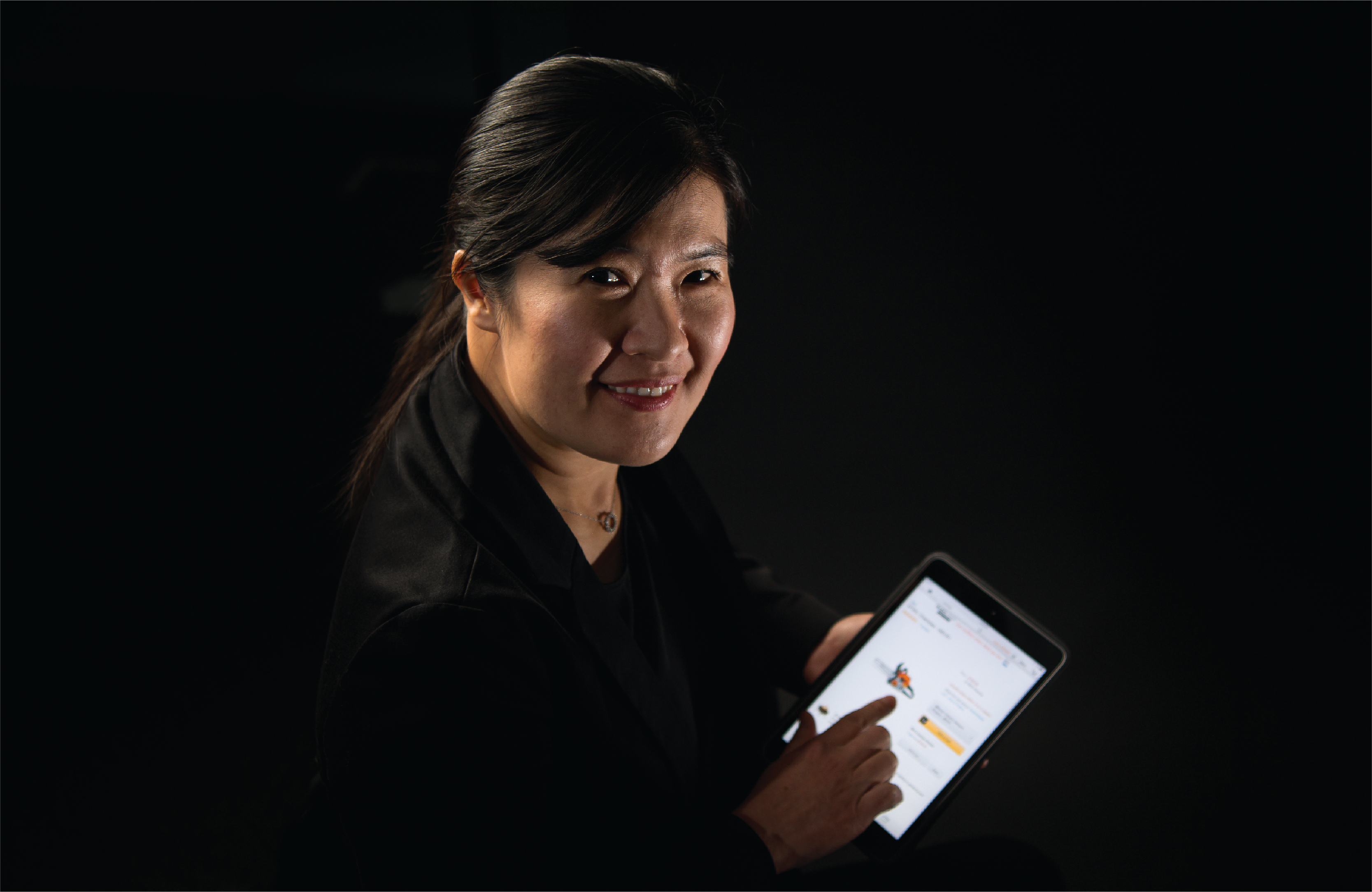 Fall IS review: New enrollment record, new faculty, new publications, and more
Along with cooler weather and the start of football season, autumn's arrival also brings back familiar clubs and workshops of the Department of Information Systems.
By Pei-Yu Chen, Chair and Professor; Earl and Gladys Davis Distinguished Research Professor in Business
Dear readers,
We are a little over a month into the fall semester, and I am happy to share that things in the Department of Information Systems are in full swing.
As you may have already heard, ASU set new records with fall 2022 enrollment. The Department of Information Systems welcomed many first-year students, new transfer students, and returning students to the new semester with "welcome back snacks."
In addition, student leaders in the Department of Information Systems Club (DISC) kicked off its jam-packed calendar of student events with an Opening Social that reached record-breaking numbers. This semester also marks DISC's reintroduction of its weekly Community Instruction Program , with student volunteers assisting patrons at the Tempe Public Library with technology questions every Wednesday evening. As always, DISC is partnering with several companies this semester to give students and industry partners opportunities to connect.
Also, preparations are underway for the Secret Code of Business middle school workshops and participation in university case competitions. It has been exciting to see students take advantage of these opportunities in community service, industry engagement, and professional development to complement their academic journey here at the W. P. Carey School of Business. In addition, we also welcome five cohorts of students into our Master of Science in Business Analytics (MS-BA) program and two cohorts to our Master of Science in Information Systems Management (MS-ISM) program.
While our students are keeping busy, so too are our faculty and staff. We were delighted to welcome many new additions to our team — four assistant professors, one full professor, two clinical professors, two lecturers, two postdoctoral scholars, and three doctoral students. Our new faculty bring diverse experiences and unique perspectives to our department. I'm confident they'll contribute to research and teaching excellence and positively impact our classrooms when it comes to supporting our "business is personal" culture. Speaking of positive impacts in the classroom, Matt McCarthy, who has been teaching in our department for 20 years, won the 'Entrepreneurial Approach to Learning' Teaching Innovation Award for the 2021-2022 academic year. He also recently published a new book with advice for those entering college. You can read about his amazing journey from college dropout to popular ASU lecturer here.
Besides teaching excellence, our department continues to make waves at the forefront of research involving data analytics and technology in different areas, including health care, e-commerce, finance, education, and online platforms, covering exciting topics like machine learning and AI applications, virtual learning, shared economy, healthcare technology. Please check out some of the latest publications from our faculty and PhD students. Several of our faculty and PhD students will also be presenting at upcoming conferences on many exciting topics such as Human-AI collaborations, bias and ethical issues of AI, Augmented Reality, and how to improve equity in healthcare access.
This fall, I am very proud to visibly see the connections being formed and strengthened in our research and teaching and amongst our students. Please reach out if you'd like to get involved. Here are some ways to do so:
I look forward to seeing the partnerships and synergies continue through the academic year and welcome you to join us.
Sincerely,
Pei-yu (Sharon) Chen
Chair and Professor; Earl and Gladys Davis Distinguished Research Professor in Business