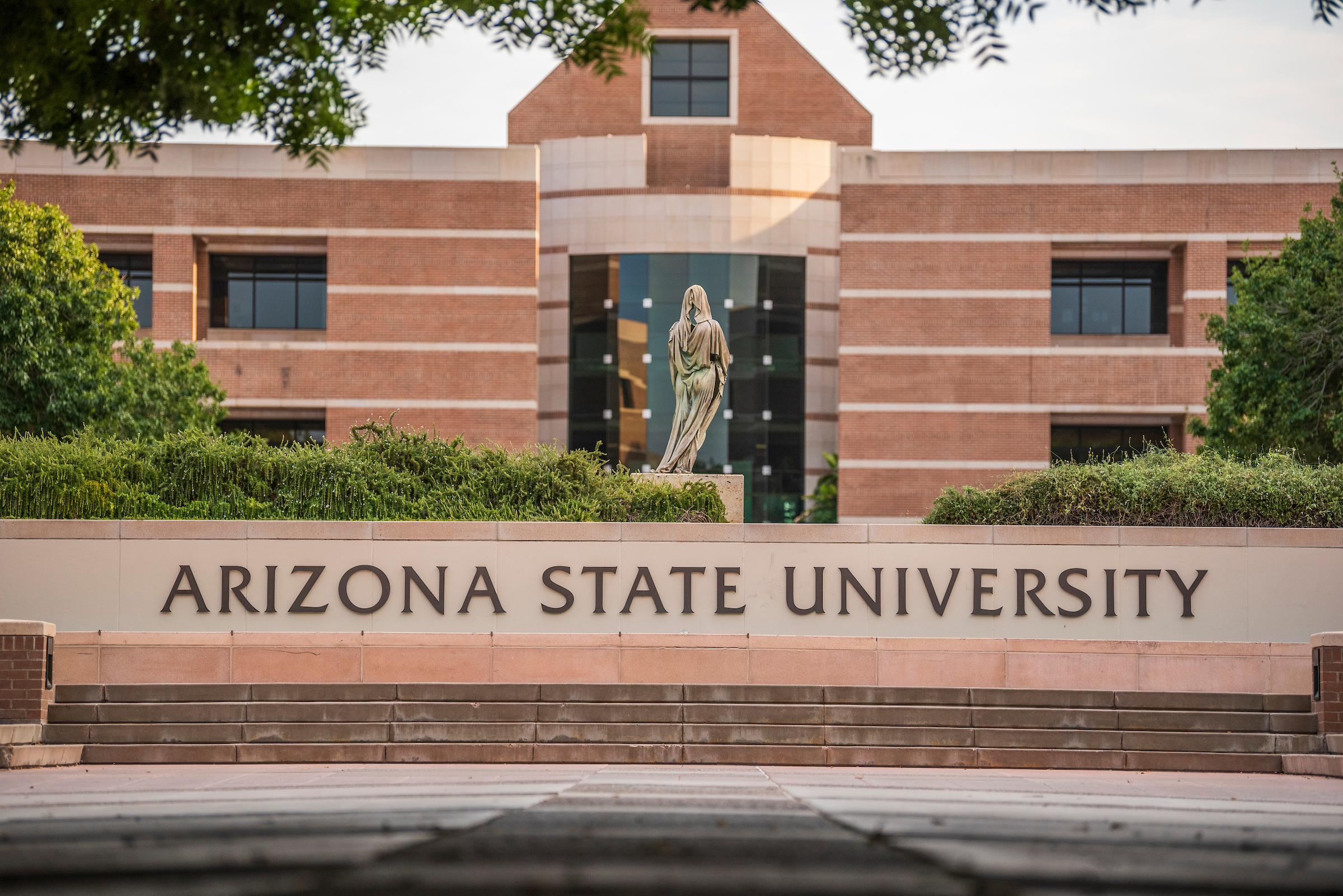 Lab Lessons: Synergy West business developer shares SMB Lab takeaways
Chase Bernhard says the SMB Lab will help the company foster connections in the Valley.
Molly Loonam
W. P. Carey is pioneering a program to give Arizona's small and medium-sized businesses (SMBs) the resources they need to thrive. The SMB Lab is a first-of-its-kind initiative to connect Arizona's SMB community with faculty, students, business leaders, and development professionals. Read about the SMB Lab's origin here.
Chase Bernhard is a business developer at Synergy West Recycling and Waste (Synergy West), a waste management provider offering sustainable waste reduction and recycling solutions, waste equipment sales, and maintenance to clients in various industries. Based in Boston, Synergy West has grown by 100% in year-over-year revenue. Bernhard says leveraging the lab's expertise will help Synergy West connect with the Arizona community and increase its marketing presence through improved website design.
Question: How did you get involved with the SMB Lab?
Answer: Amapola Judd-Shimp, vice president of partnerships at the Southwest Valley Chamber of Commerce, connected us with Hitendra Chaturvedi [supply chain management professor of practice and SMB Lab-co-founder] during their monthly manufacturing meeting.
Q: Why did you want to participate in the SMB Lab?
A: Synergy West is relatively new to Phoenix, and we want to get involved with the community. As an Arizona native, I understand the benefits of partnering with universities and the value we can provide one another. Any exposure is good exposure, and we can't be stagnant. Waste management is a relatively saturated industry, and we want to separate ourselves from our competitors. Our customer retention is great, so leveraging ASU's knowledge of the Phoenix area is something we are excited about and value.
Q: What issues were discussed?
A: The discussion focused on relaying live pricing — determining what other providers are paying versus what we can pay, which is challenging — to clients and updating Synergy West's website to create a better overall marketing experience through improved user interaction and follow-through. Our website faces several issues, including non-responsiveness for tablet and mobile devices and non-compliance with Web Content Accessibility Guidelines (WCAG) standards. We are interested in finding affordable and equitable marketing strategies. Whether going through the white pages or getting in front of higher-level managers, we want to find new ways to demonstrate our unique value proposition.
Q: What solutions were presented, and what were their outcomes?
A: We started working with an ASU graduate student whose thesis is based on our website optimization. We focused on improving user experience to make our website more accessible through user experience (UX) writing and restructuring the website to improve sales matriculation and make company information more reachable. We've also invested in Google ad marketing to generate leads.
Q: Why is the SMB Lab a unique resource?
A: The SMB Lab connects academics with local business leaders to generate unique ideas. It's great to have four hours dedicated to your company — there were more people at the SMB Lab meeting than are employed by Synergy West. Everyone in the lab has a big network, and their connections get pulled into the lab process. Lab participants connected me with a publicist and website designer. Being able to leverage everything ASU can provide is awesome.
Q: What advice do you have for future participants?
A: My advice is to be prepared with a case study outlining your company's goals and needs. The SMB Lab does a great job of facilitating the lab process from start to finish and outlining the expectations and how to move forward.
Related stories
Lab Lessons
Latham Industries CEO shares SMB Lab takeaways
Lab Lessons
Halo Ink founder shares SMB Lab takeaways